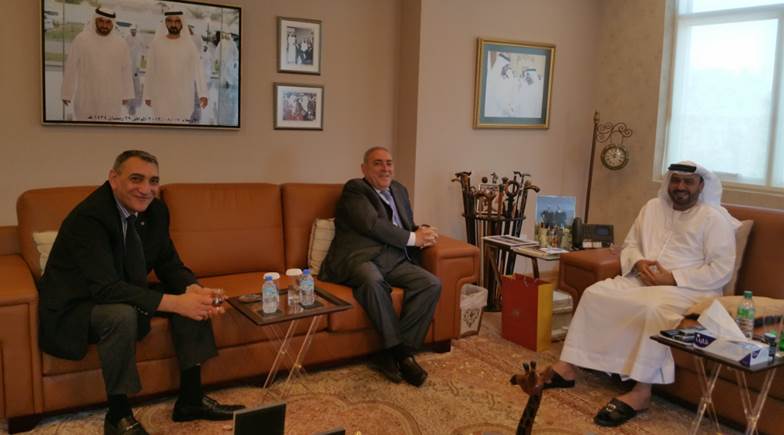 MBI Chairman meets with the Ambassador of the Republic of Armenia
Feb 01, 2016
By mbiadmin
In News
Comments Off

on MBI Chairman meets with the Ambassador of the Republic of Armenia
UAE, Abu Dhabi
Nov/1/2015
H.E Mr. Saeed Al Faheem met with the Ambassador of the Republic of Armenia in the UAE H.E Gewgham Gharibjanian, Mr. Mohammed Al Haj CEO of MBI was also present.
The discussion was a continuation of our Chairman's plan to identify new investment opportunities in new and upcoming markets in his last visit to Armenia.
H.E Mr. Saeed Al Faheem had expressed the importance in supporting developing markets, and creating investment bridges between the two countries.