Mubarak & Brothers Investments (MBI) is a major investment company with interests in diverse industry verticals such as Real Estate, Retail, F&B, Education, and Engineering services. It was founded in 2003 by H.E Saeed Abdul Jalil Al Fahim, Honorary Chairman of Al Fahim Group, which is the highly reputable Abu Dhabi based group of companies. As well as this he was also Vice President of Abu Dhabi Chamber of Commerce, and seeks to leverage the group's extensive industry-specific know-how to develop and augment other enterprises, that will contribute to the development of the emirate of Abu Dhabi and the UAE at large.
We have built a reputation over the last few years as leaders in Real-Estate and Retail Industry in Abu Dhabi, and have achieved success in growing our business and cultivating additional businesses under the umbrella of MBI.
VISION
We believe that by investing in and offering facilities, concepts, services and products with qualities that exceed the expectation of the UAE's citizens, residents and visitors they will become a powerful, positive influence in attracting and keeping the finest people from around the world that will fuel the rapid growth of the UAE and fulfill the aspirations of our community in line with Abu Dhabi Vision 2030.
PROMISE
We know and understand our customers and our community and we innovate to create new standards of quality in everything we do for them.
VALUES
. Quality in Everything
. Sustainability in our objectives
. Innovation in our ideas
. Consistency in our approach
. Vigour in our actions
. Balance in our judgement
. Clarity in our communication
. Ambition in our outlook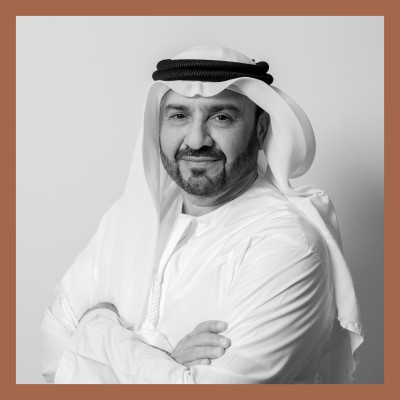 'It is my pleasure to introduce Mubarak & Brothers Investments. We are a young and ambitious company with a diverse outlook, born from the amazing opportunities our Nation constantly provides. The changes the UAE has experienced since we established MBI in 2003 have been truly remarkable. We have seen the country's GDP more than double, and with this have come great prospects as well as challenges.
The population has also grown rapidly and not just in numbers. As the UAE has become more globally connected, our citizens and residents have become more diversified, more sophisticated and more aspirational with ever higher standards. The pressures these demands place on every aspect of economy and society, require a constantly evolving business dynamic that is scalable without cost to quality. This is an environment that necessitates innovation and diversification, an environment in which MBI has thrived.
To maintain our story of success and remain competitive we must of course attract and maintain the best resources, something that, I am proud to say, we have so far been successful in achieving. Unquestionably it is our people that are the resource at the heart of our success, our customers, that discern quality and recognize the value of our offer and our employees and partners, who are ambitious and motivated to work hard to provide quality and to seek differentiation through its delivery.
Under the leadership and visionary guidance of His Highness Sheikh Khalifa bin Zayed Al Nahyan, President of the United Arab Emirates and the Abu Dhabi Vision 2030 we seek to rise to the challenges ahead and make them opportunities to the benefit of all'.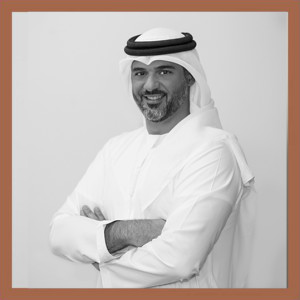 'Mubarak & Brothers Investments (MBI) is an ambitious independent private holding company with a diverse portfolio of companies and investments in the UAE. We are best known for our Deerfields Mall in Al Bahya, Abu Dhabi which directs part of our focus on retail concepts and services. Our other major investments vary from real estate to education, manufacturing, project management, design, facilities management and engineering.
Each business has been created through an innovative approach that reflects the constant evolution of our customers to a higher expectation of quality. We look to create long term partnerships with upcoming businesses from around the world, that are innovative and acceptable to our customer base in the region. We always aim to develop unique concepts that are positioned well in the market ensuring sustainable growth.
We are competing successfully in a dynamic market place due to our strong leadership and financial strength. I believe that the depth of our management expertise and commitment to always deliver the best, is what will ensure our continuous success in the UAE and internationally.
The Abu Dhabi Economic Vision 2030 highlights the importance of empowering the private business sector for leading our Nation forward, and I am confident that MBI is a powerful and positive part of this ambition.'
OUR STAFF & MANAGEMENT TEAM
Our greatest asset are all the members of the Management team who are  master strategists, committed to the success of MBI. The team is dedicated and bound by the same MBI goals and vision to always deliver quality in all our endeavors.
Every member of our team brings a distinct and comprehensive skillset to ensure our development as market leaders, and provide a competitive edge to MBI, by  delivering extraordinary results to our stakeholders.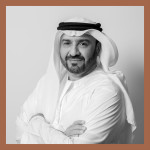 H.E. SAEED ABDUL JALEEL AL FAHEEM
CHAIRMAN OF MUBARAK & BROTHERS PROPERTY & FINANCIAL INVESTMENT – UAE LLC (MBI)
Leading MBI since its inception in 2003. Excellency has looked over the entire range of its businesses. He is also the Honorary Chairman of Al Fahim Group
(www.alfahim.com) that holds a multitude of lucrative and known businesses. His excellency previously served as Vice President of Abu Dhabi Chamber and a board member of National Bank of Abu Dhabi and United Arab Bank. He is currently the Chairman of International Investment Bank
(www.iib-bahrain.com) the President of the Sheikh Khalifa Excellence Award (www.skea.ae) and the Chairman of German-Emirati Joint Council for Industry and Commerce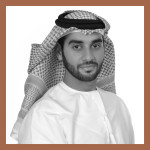 ENGINEER MUBARAK SAEED AL FAHEEM
VICE CHAIRMAN
After graduating with an Architecture degree from The University of Greenwich London, Mubarak joined the esteemed architecture atelier of Zaha Hadid. He then pursued an MBA from Pepperdine University, Los Angeles, after which he received extensive training in the sovereign wealth fund, Abu Dhabi Investment Authority. Mubarak continues to thrive in order to become one of the new generations' economic and political leaders within the UAE, surpassing his family's reputation and legacy. He sits as a junior executive board member in Al Fahim Group and Mubarak & Brothers Investment Group since 2009, and continues to develop and diversify his family's businesses to keep up with the ever changing business world we live in today.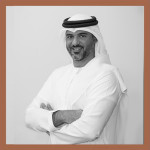 MOHAMMED AL HAJ
CHIEF EXECUTIVE OFFICER
Appointed as CEO in 2006, Mohammed Al Haj is a strong leader whose initiatives contribute to the success of MBI, and the economic vision and growth of UAE. Previously he served as the GM of the OBS Group. He is on the board of Ajman Holding, Universal Paints & Chemical Industries and Capital Club, and is also a member of the Service Council in Abu Dhabi Chamber of Commerce.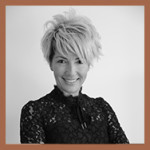 BANU TAS
VICE PRESIDENT, ASSET MANAGEMENT & RETAIL

Banu Tas currently heads both the Asset Management and Retail Divisions of MBI. She provides leadership and strategic direction to landmark projects such as Deerfields Mall and several fashion, home ware and F&B brands in the Retailistic portfolio. Banu worked with the Al Fahim Group for almost two decades where she was responsible for all the group's residential, commercial, retail and industrial real estate in the UAE. A corporate banker by trade, Banu managed multibillion-dollar accounts in both Istanbul and Moscow prior to residing in the UAE.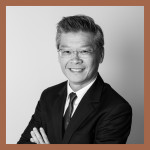 SONNY TAN
SENIOR DIRECTOR FUNTASTIC
A chartered architect (Singapore) with over 23 years of professional experience in building design and managing construction on large scales, with a mixture of development projects in the UAE and internationally.. Sonny is most notably cited for his major contribution at the Dubai Mall project, and his retail design and delivery during his term as Chief Architect and VP of Emaar Malls. Sonny Tan is now continuing his leadership tenure with MBI, empowering the team to expand their business through Funtastic Engineering Consultancy and Funtastic Facilities & Management Services LLC.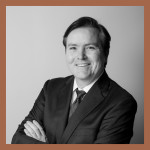 MATTHEW REAY
DIRECTOR ASSET MANAGEMENT
Managing commercial and retail centers internationally, Matthew is known to deliver on targets and has earned executive status through the 20+ years of his service. Matthew began his career in Canada, managing multiple shopping centers and took his experience to Four Seasons Hotel to consult and strategize on their retail, residential and office presence in Egypt. He was previously a senior executive at Dubai Properties Group.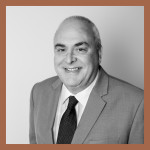 MEL LIDSTER
SENIOR DIRECTOR MBI / FUNTASTIC
HEAD OF PROJECTS,  MBI
With over 37 years of experience in the Construction industry, Mel Lidster has extensive international construction and project management experience in the private and government sectors. Mel has worked on many iconic projects in his 16 years of service in the UAE,, including: Abu Dhabi Marina Mall, Mall of the Emirates, The Dubai Mall, Dubai Marina Mall and Deerfields Town Square Mall.  He is also currently directing the Retail Consultancy services for Reem Mall Abu Dhabi and Abu Dhabi Airport Midfield Terminal Building.